Easy to use
Shake the vial well before use. Apply 15-20 drops to the affected scalp and massage with your fingertips for 2-3 minutes. Only wash your hair after at least 6 hours of exposure time so that the serum can be absorbed well. Recommendation: Apply daily before going to bed and leave on overnight.
15-20 drops on the Apply scalp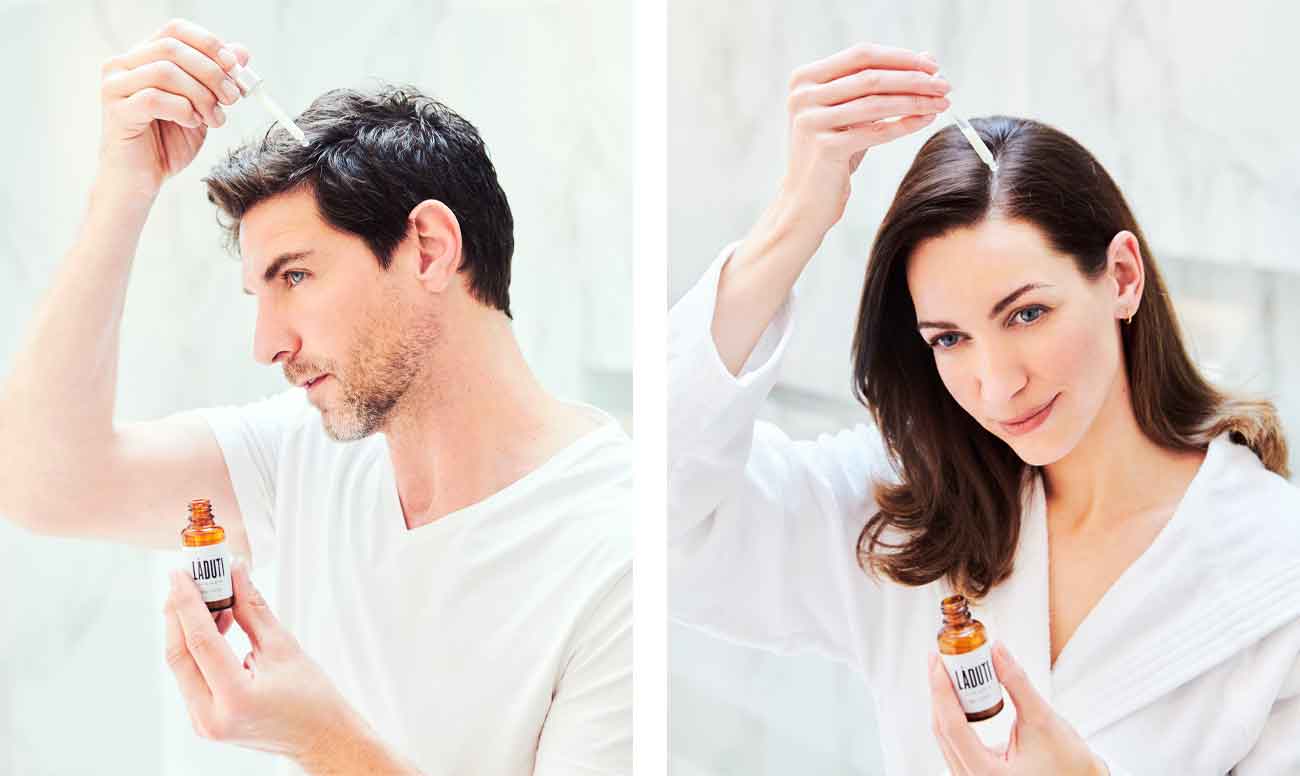 Massage in for 2-3 minutes

Before and after photos with Laduti
Pictures say more than words.
Take a look at our before and after photos and discover the difference. Laduti customers show success. Please note that individual results may vary and are not guaranteed.