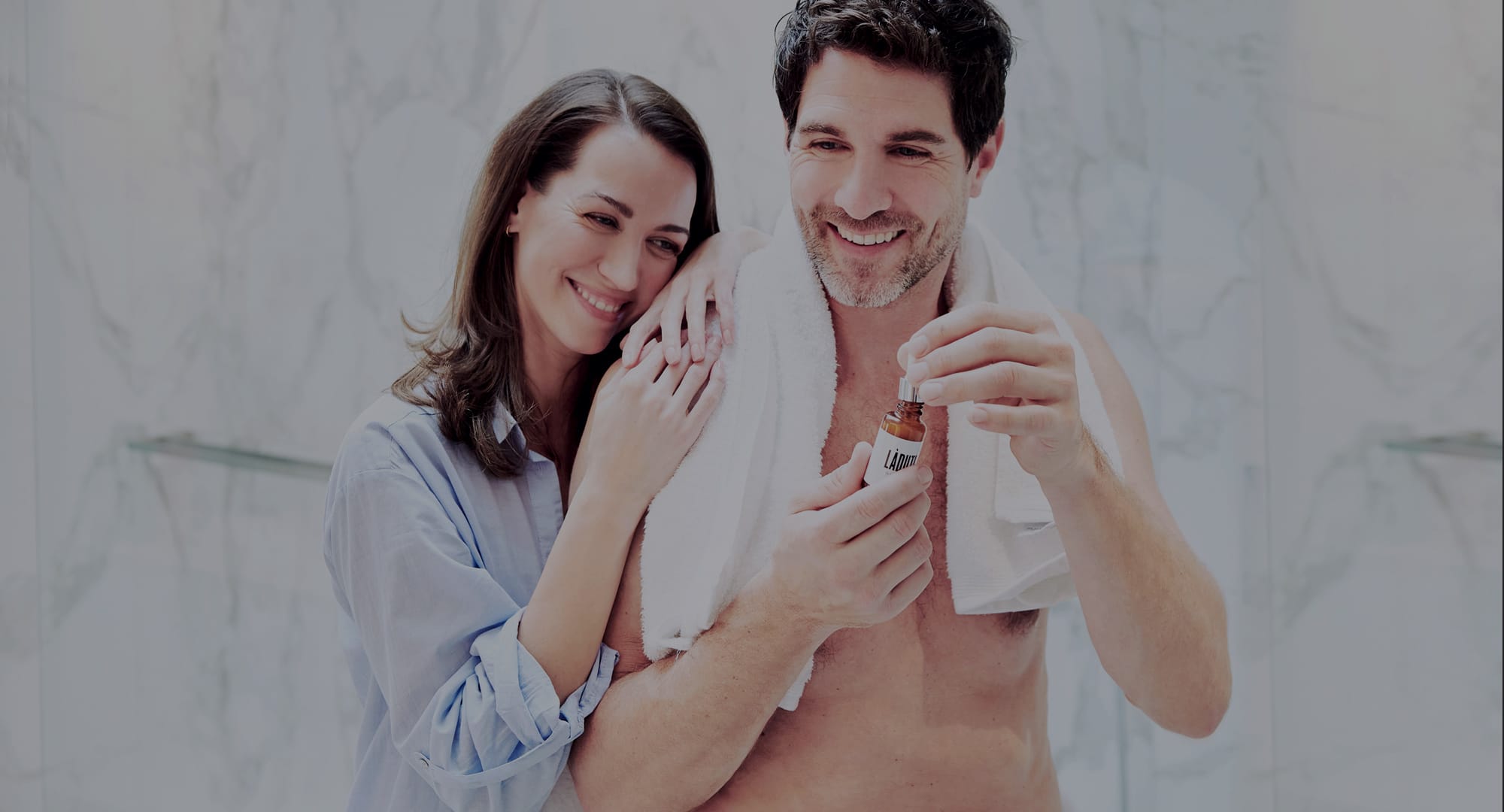 Hair Growth Serum
---
For women and men.

Hair Loss Treatment &
Hair Growth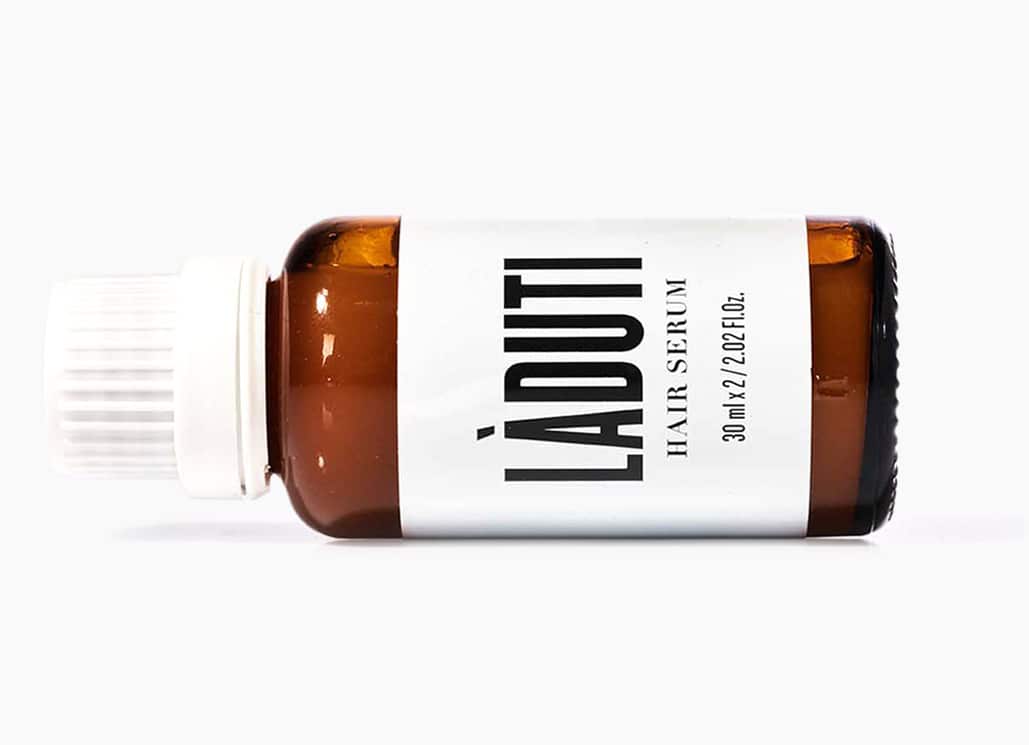 The Hair Growth Serum Laduti for Hair Growth and for Hair Loss.
Hair Growth Test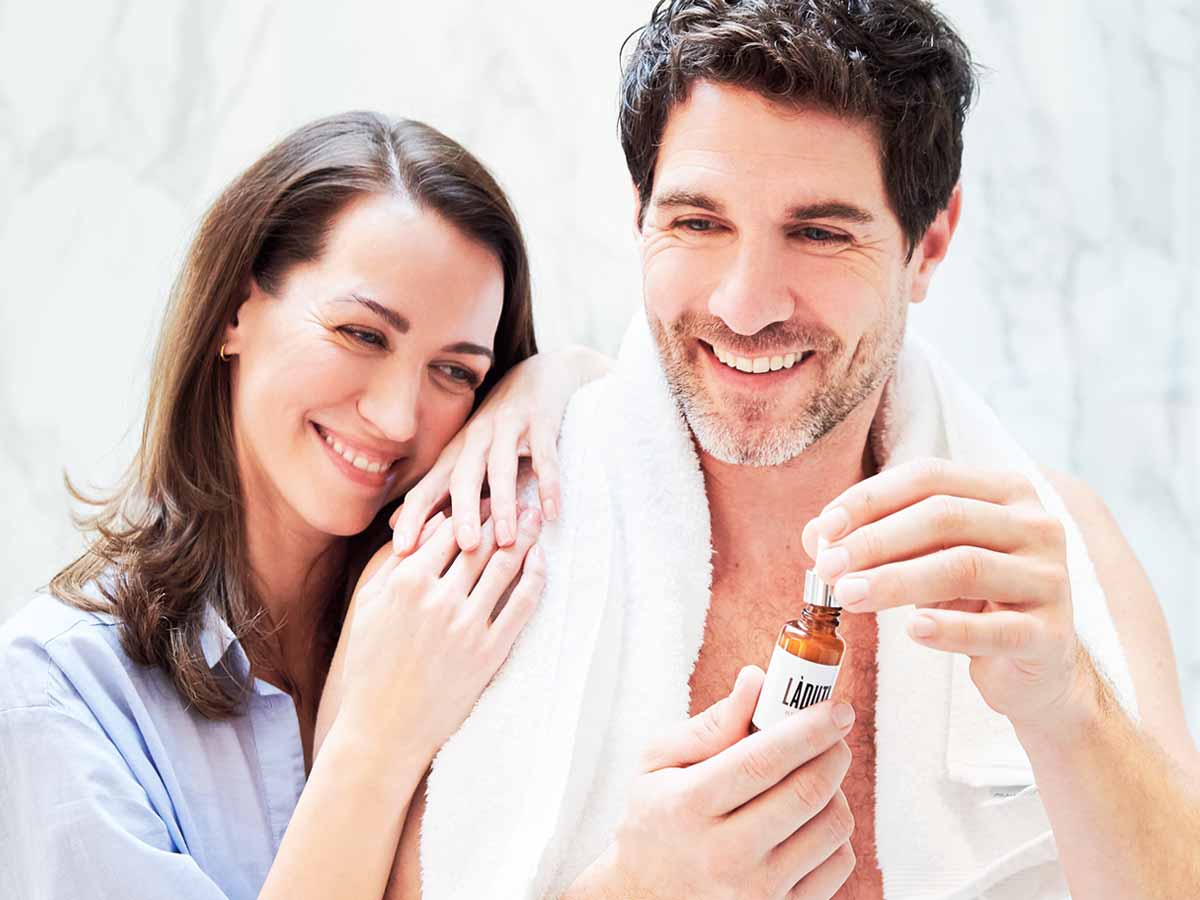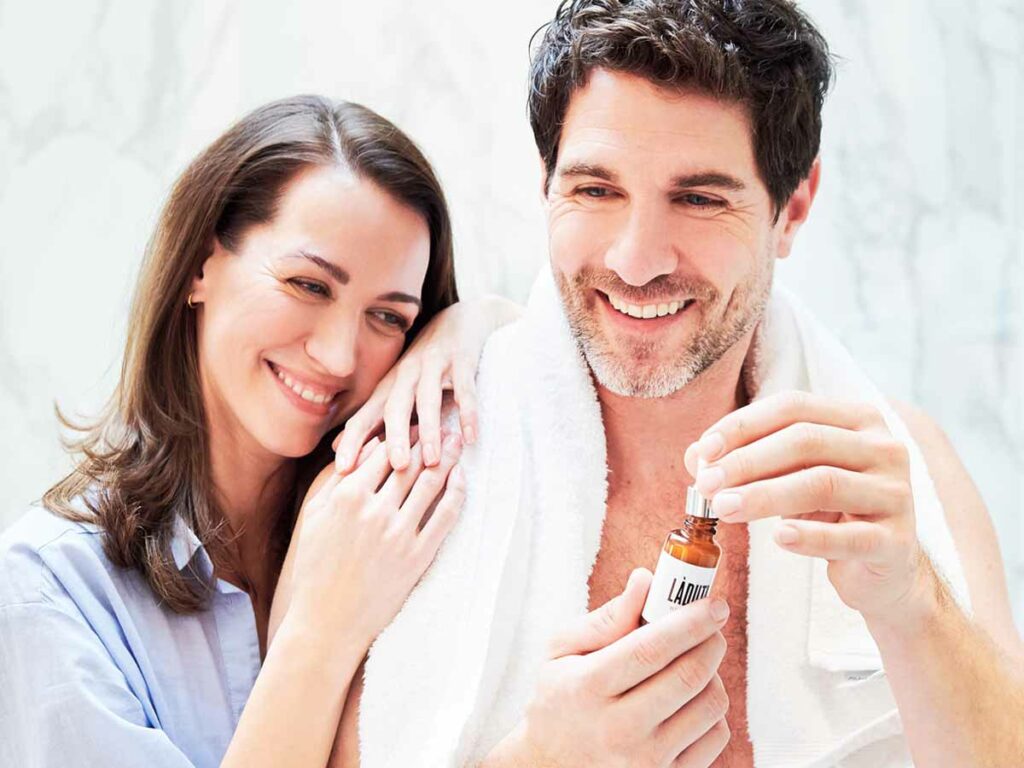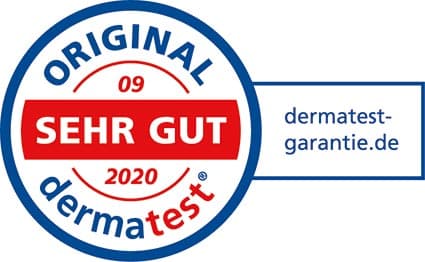 From Dermatest in Germany - in dermatological Test with "Very good" excellent.
Laduti Hair Growth Serum successes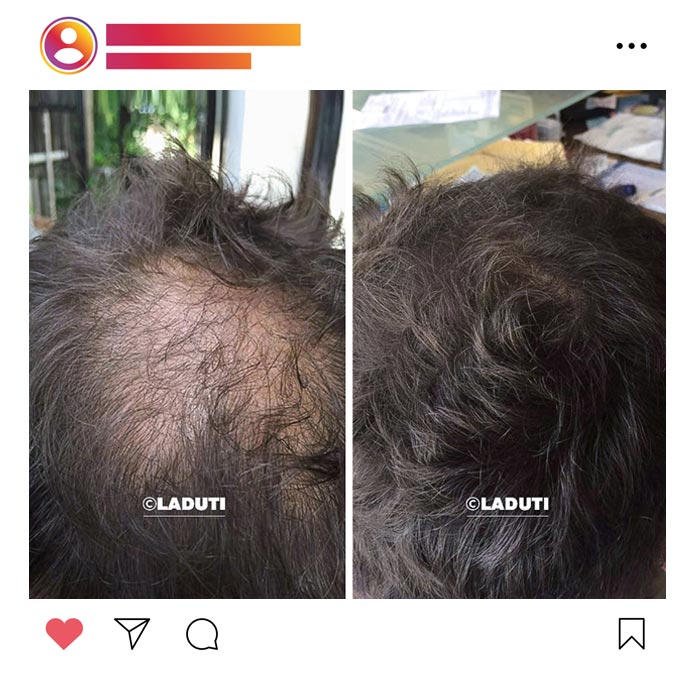 These pictures show application successes of persons, who all did not suffer from illness or constitutional hair loss.
Hair Growth Serum Experience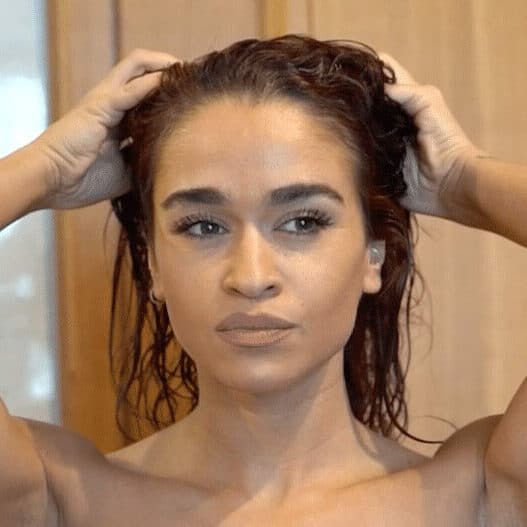 Valeria Ammirato
IFBB Pro World Champion
"Best Hair Growth Serum"
"At first I was a little skeptical, as I'm sure everyone is, about the effect concerns. I'm glad I discovered this Hair Growth Serum."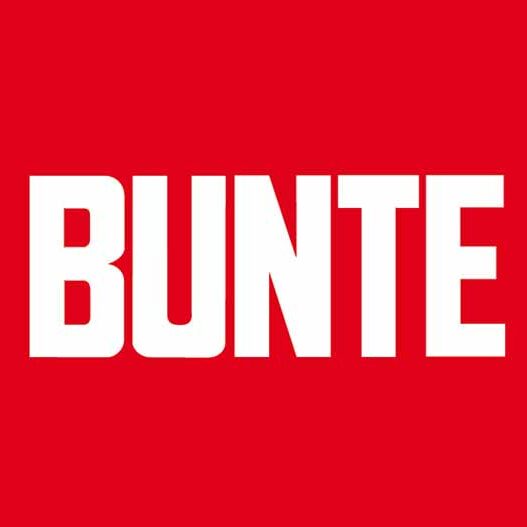 BUNTE
Magazine
"A real power product"
"Laduti's hair serum stimulates the hair thanks to numerous vitamins and minerals such as Zinc and follic acid stimulate hair growth. A real power product!"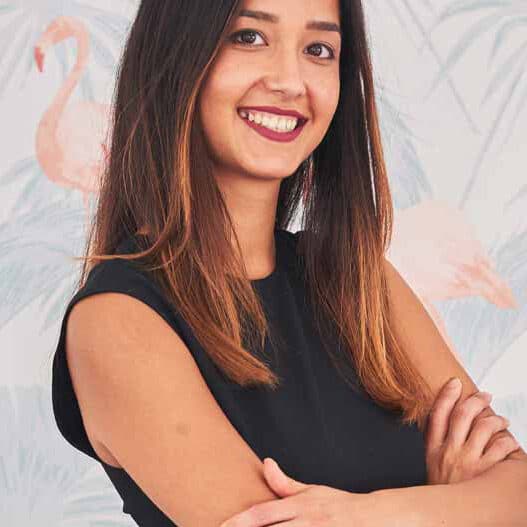 Ebru Mercanoglu
Celebrity Stylist / ARBUTI Salon
"The hair serum works!"
"We do every day. great experiences with Laduti. The only Hair Growth Serum I recommend to my clients for hair loss."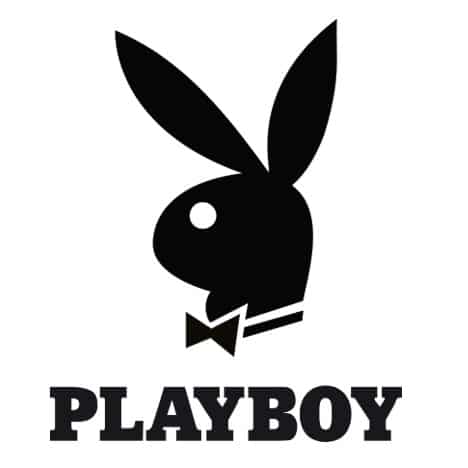 "...gone are the days when you could receding hairline and half baldness. A good alternative is offered by the Laduti Hair Growth Serum..."

Playboy
Hair Growth without Hormones.
Hair Growth Serum for women & men.
Order online.
Delivery time 3-5 business days.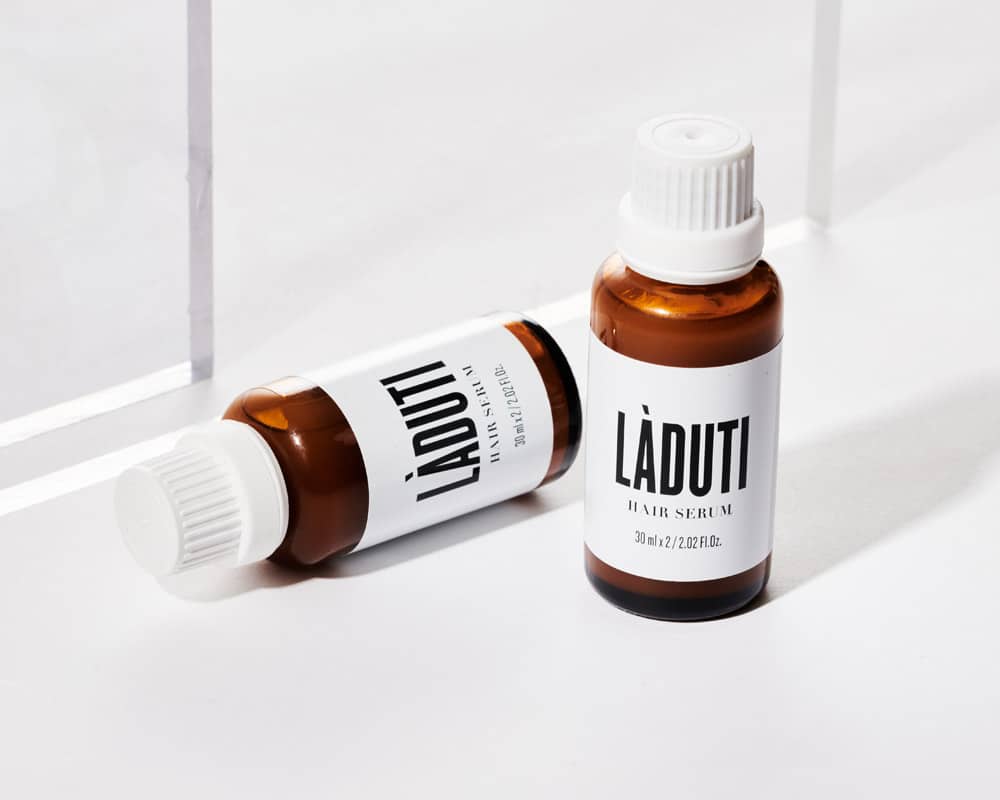 Hair loss Treatment*
Now also available in United Kingdom!
The Hair Growth Serum for women and men. Amazing to see people turning to hormonal hair loss remedies. With 60 ingredients, Laduti is a natural Hair Growth Serum without hormones & without minoxidil.
It is the only hair serum on the market with more than 60 laboratory-activated ingredients. In particular, the interactions of the ingredients we used in the development of the serum formula have been processed one by one. Our hair serum is one of the rare products that use special techniques by using water-based & oil-based ingredients together.
Our hair serums are simply applied to the scalp and are not hair growth tablets.
*for hair loss that is not due to illness or genetic predisposition
Hair Growth Serum Laduti
Even without scientific confirmation of the effectiveness of the remedy can be due to the natural ingredients and without any known side effects (dermatologically tested) the respective application success can be tested without hesitation.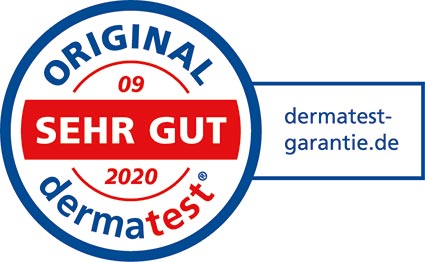 Order Hair Growth Serum.
Order our fast hair growth product now.
Fast delivery time!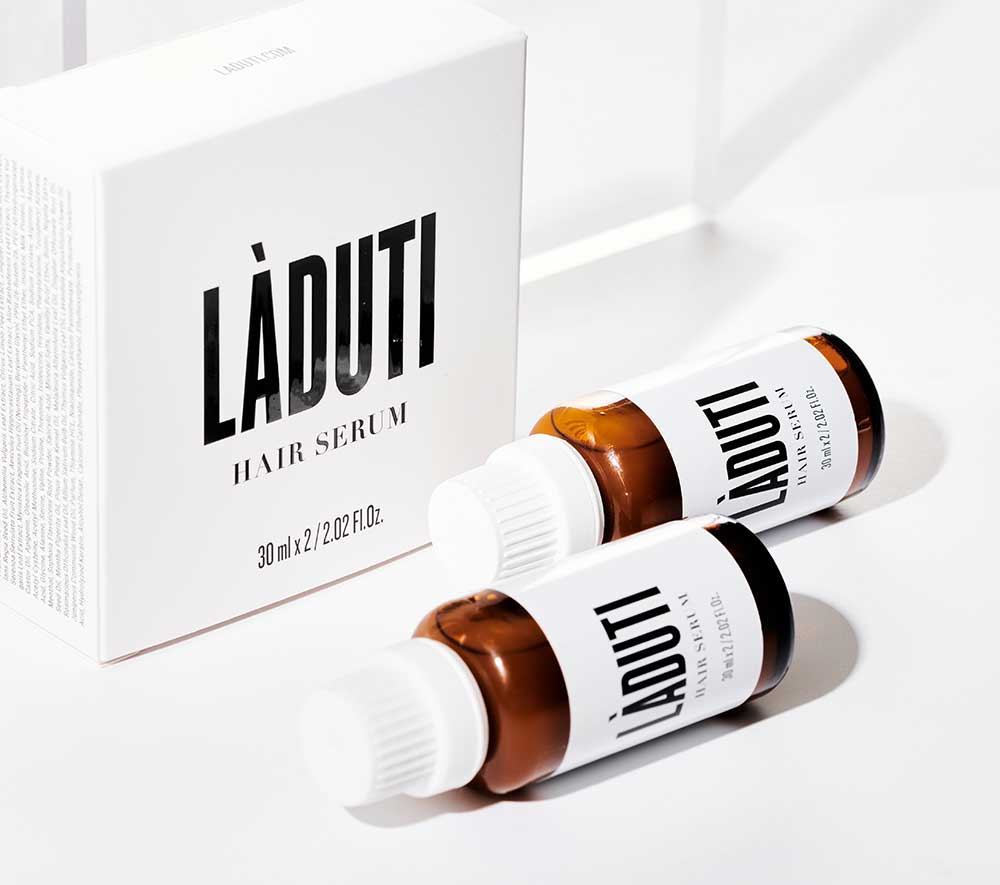 Laduti Hair Growth Serum:
Fight your hair problem
You are probably asking yourself "Which hair restorer really works?". Hair loss is not always due to disease or hereditary causes, but is triggered by a wide variety of factors. Those affected have to reckon with an insidious and insidious process. If you notice a daily loss of more than 100 hairs, you should act quickly and investigate the cause. Many people also want quick help against light hair. Most of the time you can counteract your hair problems with the simplest means and Fast hair growth promote.

It is not for nothing that hair, skin and nails are said to be the reflection of the human state of health. Thick, healthy hair and fingernails and clear, small-pored skin stand for well-being and beauty. Regardless of what triggers your condition, rich care with natural ingredients is the key to a stunning mane. With the Laduti Anti Hair Loss and hair growth serum, you will help your hair to improve its structure. Your lengths will become thicker, your roots fuller and your light-heartedness limitless.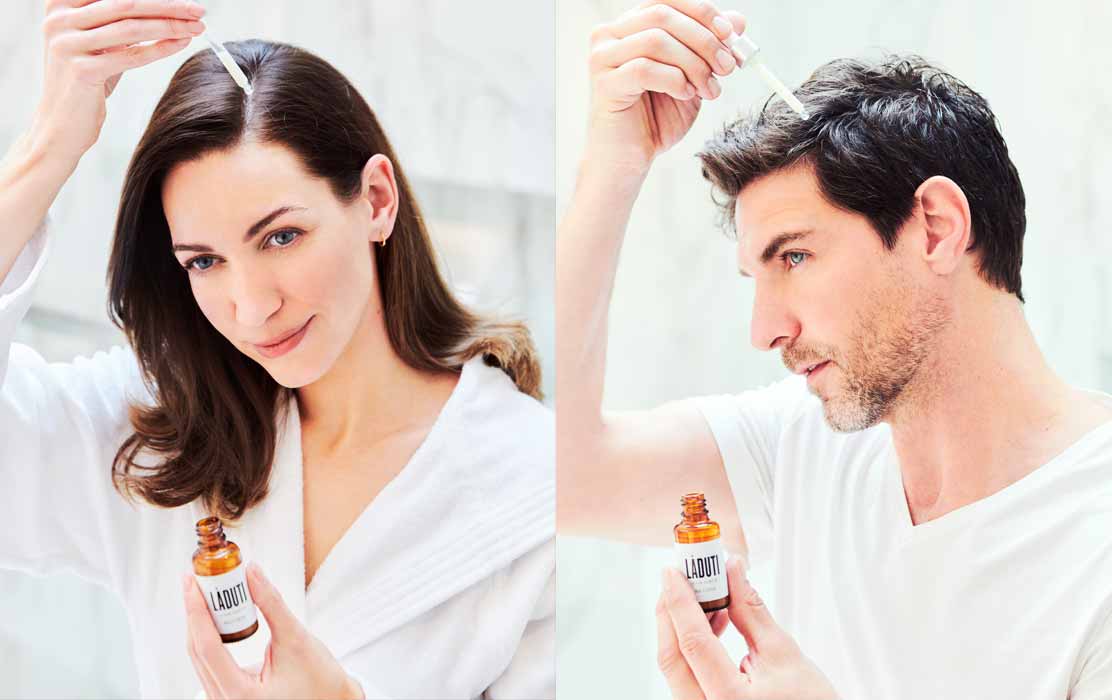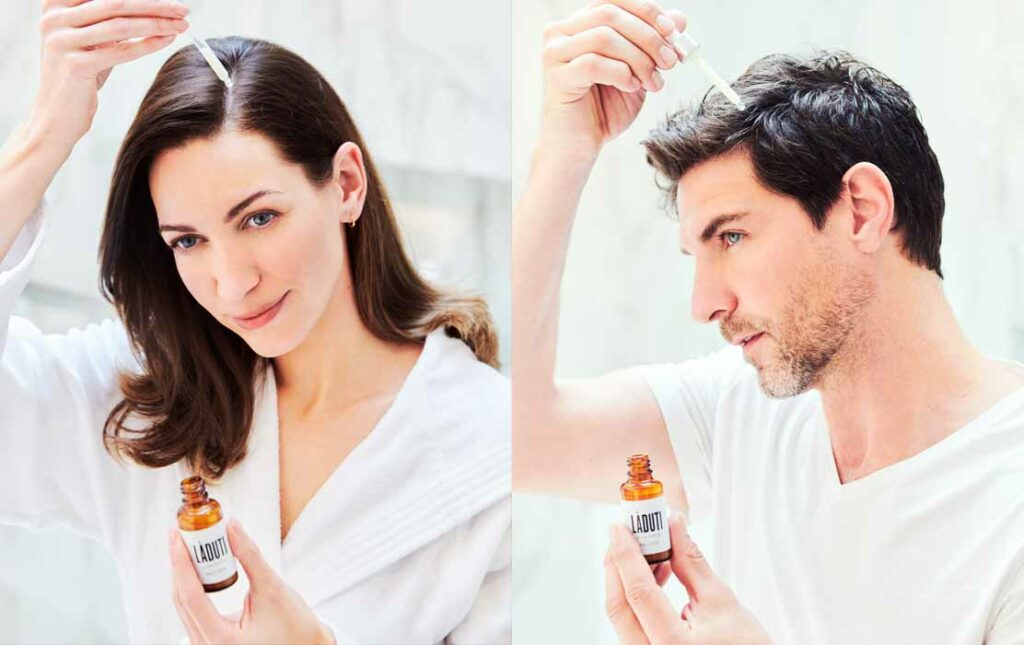 Application of the Hair Growth Serum
Shake Laduti well before use. Apply 15-20 drops to the scalp and the area where your hair loss occurs. Massage thoroughly with your fingertips for at least 5 minutes. (Do not rinse!) Leave on for at least 6 hours. Recommendation: Can be used day & night. Apply daily before going to bed. Afterwards you can wash your hair normally. For best results, regular daily use is recommended. For visible results, we recommend using Laduti for at least 6 months.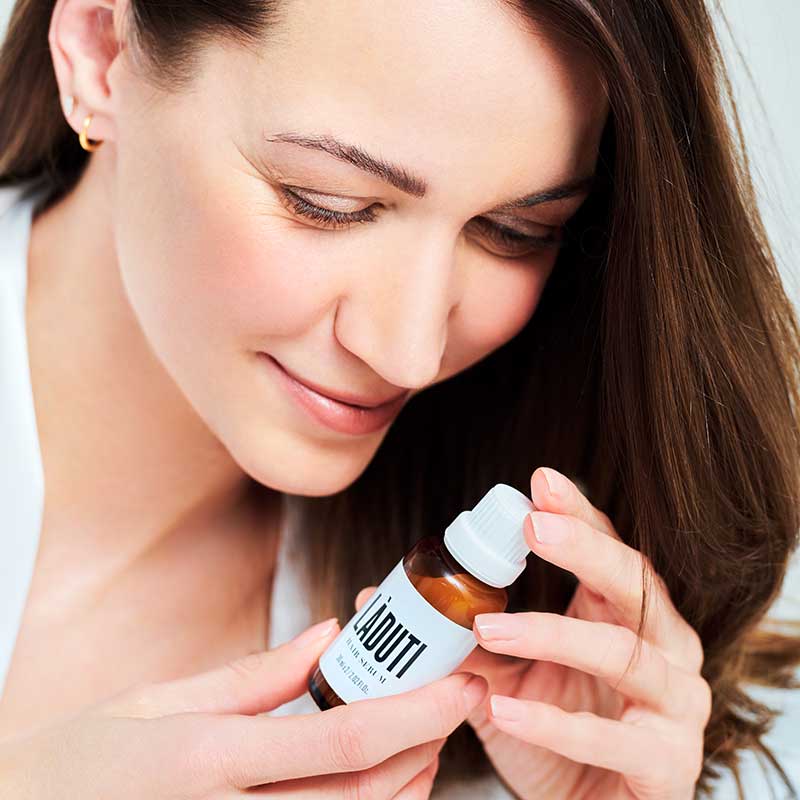 Hair Loss is not just a male problem
Those who believe that only men and older people are plagued by hair loss are wrong. Most often, the locality and expression differ, but women, as well as people in their twenties, also struggle with this vexing issue. In men begins the Hair loss usually at the hairline in the form of receding hairline. The hair follicles lose strength. In the further course, this forms a crown that moves from the forehead area further and further towards the back of the head. The loss of hair manifests itself in the male gender from a light head of hair to a semi- bald head to a full bald head.
More and more women are also using hair growth products.
Women are often plagued by thinning hair, especially at the hairline, or fall victim to so-called circular hair loss. In technical jargon, the loss of the hair on the head is called alopecia designated.
Those affected suffer noticeably from this hopeless situation. For women in particular, a long, full mane is the symbol of beauty and femininity. Shame and isolation are the psychological consequences of a hair problem. But you don't have to live with it. Get back your healthy, full head of hair and feel good in your skin again in the case of hair loss that is not caused by your constitution or illness. Laduti Hair Serum not only helps you to delay the annoying loss of your scalp hair, but it also to stop. It is based on natural ingredients, is free from hormones and without the drug minoxidil, which is why there are no undesirable side effects.
Causes of Hair Loss
There is no one specific reason for hair loss in women and men. Mostly, the causes vary and a combination of different reasons leads to the actual problem. If you know the trigger for your suffering, you can usually counteract it in an uncomplicated way. Use the helpful care products to support and build up your hair quality. Avoid interfering with your hormonal balance and use hormone-free products such as the Laduti Hair Serum. Reasons for your hair loss can be:
Thyroid dysfunction
Stress and psychological pressure
Damaged hair structure
Insufficient blood flow to the scalp
Incorrect care
Scalp diseases
Nutrient deficiency due to incorrect Nutrition
Plant-related alopecia (androgenetic respectively hereditary alopecia)
Disease-related alopecia
What you achieve through the use of Laduti Hair Growth Serum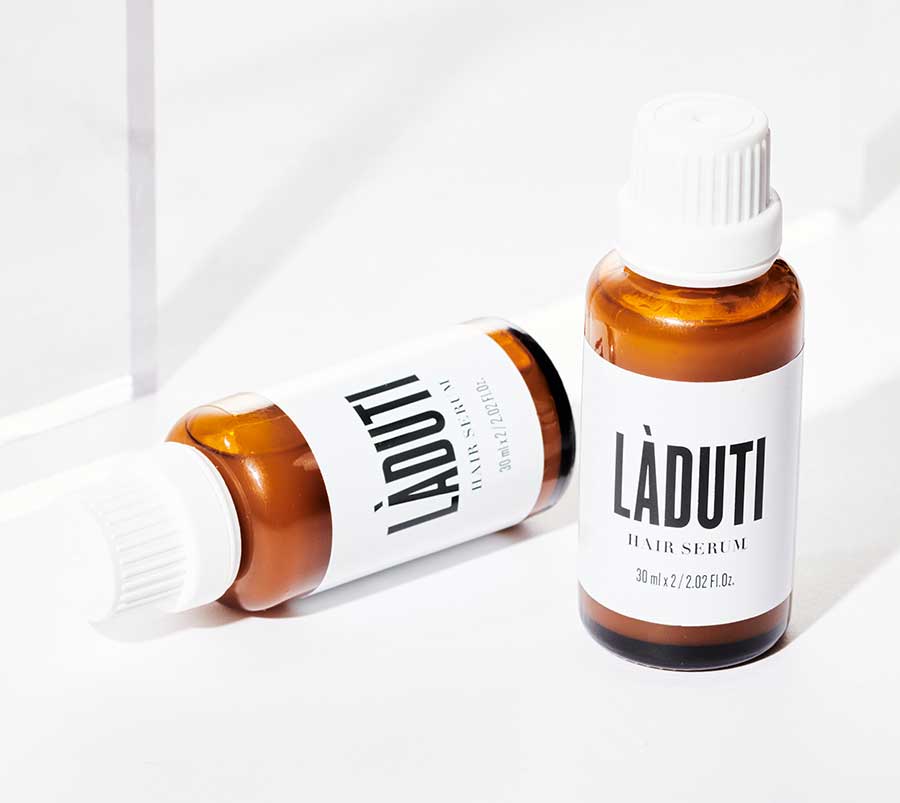 Not only customers who Grow hair faster The serum is not only used by those who want to prevent thin, light hair, but also by those who simply want to maintain the quality of their hair. Growth is stimulated in the long term in the case of hair loss that is not due to illness or a constitutional defect, and the serum ensures the radiant shine and healthy vitality of your scalp hair. Thin, weak hair in women and men is given structure, resilience, fullness and strength. It can help you achieve the hairstyle of your dreams or, as a preventive measure, promote the long-term health of your hair follicles.
Preventive measures for Hair Loss
It is common knowledge that sun, sea water and exhaust fumes stress the hair. A sun hat or pinned-up hair can help. In the next sections you can read about the preventive measures you can take to avoid hair problems.
Eat right
A balanced diet with enough nutrients and vitamins.
Adjust your eating habits if you feel that your diet is deficient. A blood test by a doctor you trust can give you information about your values and reveal a possible nutrient deficiency or cholesterol excess.
It has not been scientifically proven that proteins, vitamin B7 and Biotin promote hair growth, but it can be a good option in combination with a hair restorer.
Avoid stress
Massive stress situations lead to scalp tension and can lead to Tension hair loss lead. Therefore, pay attention to a positive work-life balance and avoid psychological pressure. Measures such as yoga or autogenic training can help you achieve a balanced sense of well-being. Meditation and relaxing walks are also beneficial in reducing stress.
Massage your scalp
Stimulate your circulation with a regular scalp massage. This stimulates the hair folliclewhich are responsible for the formation of the hair roots and hair growth. Incorporate the massage into your hair wash and stimulate the scalp with your fingertips for a few minutes. A nice side effect is that you reduce stress in the process. Alternatively, you can comb the top of your head with a scalp-stimulating comb.
One way to keep your hair is to do something about it while you still have some.
Pay attention to an ideal hair care
In addition to using a hair loss treatment, be sure to take care of it.
A lot does not always help. Use a small amount of shampoo and work it into your roots only. The procedure can be repeated twice. Laduti Hair Loss Shampoo has been specially developed for the needs of your hair and is ideal for shampooing. When rinsing, both lengths and tips are cleaned thoroughly enough. Washing your hair every three to four days is not only practical and ensures quicker styling, but also prevents the scalp hair from drying out. A dry shampoo can be used in between.
We recommend including our new hair growth product in your daily routine.
Do not confuse the hair care, accordingly the hair mask with the final treatment, i.e. the conditioner. The hair mask is used after the shampoo only in tips and lengths distributed, but not on the roots. It is best to dab the hair with the towel after washing, so the scalp hair can absorb more of the mask. Adhere to the exposure time of the product and rinse the hair thoroughly.
Hair Loss Shampoo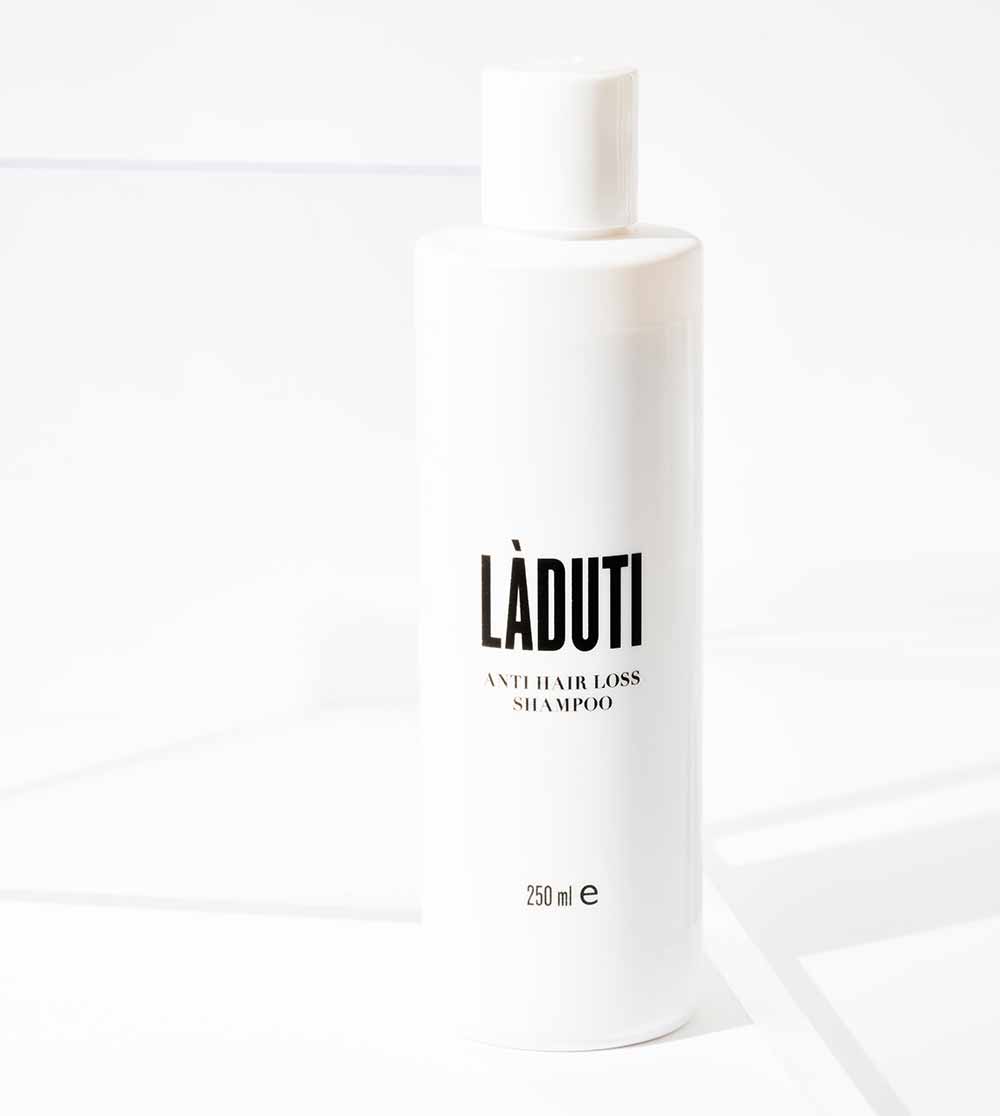 Shampoo and mask open the hair during cleansing and care so that the nutrients can reach the inside of the hair. The cuticle layer must then be closed again. In this way, you not only ensure a beautiful and shiny look, but also easier combing. Also apply the conditioner only to the lengths and ends and rinse again with cold water after rinsing. This has the effect of contracting the dandruff layer and making it adhere better to the head. For styling, towel-dry the hair and use heat protection and conditioning sprays.
It is best to avoid products with silicone additives, which can clog your follicles and thus lead to hair loss. Do not apply hair masks and conditioners to the roots, as this will cause your hair to become greasy, weighed down and lose volume. Also, minimise styling with heat and reduce the use of straighteners, blow dryers and curling irons. Regular use of high temperatures will damage your hair structure and cause hair breakage. Have your scalp hair trimmed every few months to prevent hair breakage and split ends. A small piece of the tips is already enough to promote healthy growth.
Use our Hair Growth Serum
Unlike many other hair growth products, the Laduti Hair Serum free of any hormones and without minoxidil. This compound can cause a number of risks, such as itching, skin inflammation and irritation.
Actually, the active ingredient was developed against high blood pressure. However, when hair growth turned out to be one of the side effects, it was used in hair growth products. However, treatment with minoxidil has some risks, such as uncontrolled hair growth that affects the entire body. It is also possible to change the colour of your natural hair. In addition to the side effects mentioned, you also have to expect water retention in the tissue and heart palpitations. Therefore, use a product without chemical additives. Our hair serum and conditioning shampoo are free from Minoxidil and hormones and consist of only 60 natural ingredients. Our products have been dermatologically tested and are very easy to use.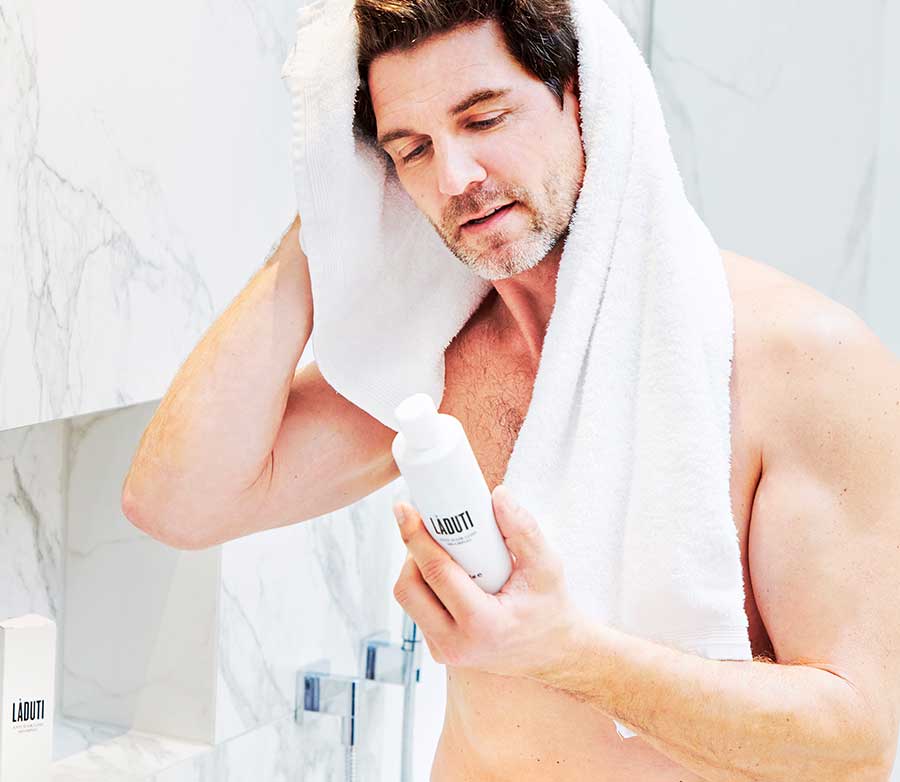 A scalp massage stimulates the blood circulation in your scalp areas. Thus, more oxygen reaches the region of the head and provides it with nutrients that are essential for hair growth. Shake the serum well before use and drizzle onto the areas of the scalp that have been treated by Hair loss affected area. Massage the affected scalp area for at least one minute and adhere to the application time before rinsing the product out again.
Continuous use of the hair restorer is inevitable to achieve effective results. After a few weeks, you might already notice the first positive changes in your scalp hair and, as a result of regular use, you might even notice visible differences over several months. The growth phase of our hair progresses slowly, which is why clear results require patience. Our fast hair growth product cares for your hair, contributes to an improved sense of well-being and slows down or stops your hair loss in the long term. The high-quality serum helps you to achieve a resistant hair structure with more shine, fullness and strength.
Laduti as a solution to your hair problem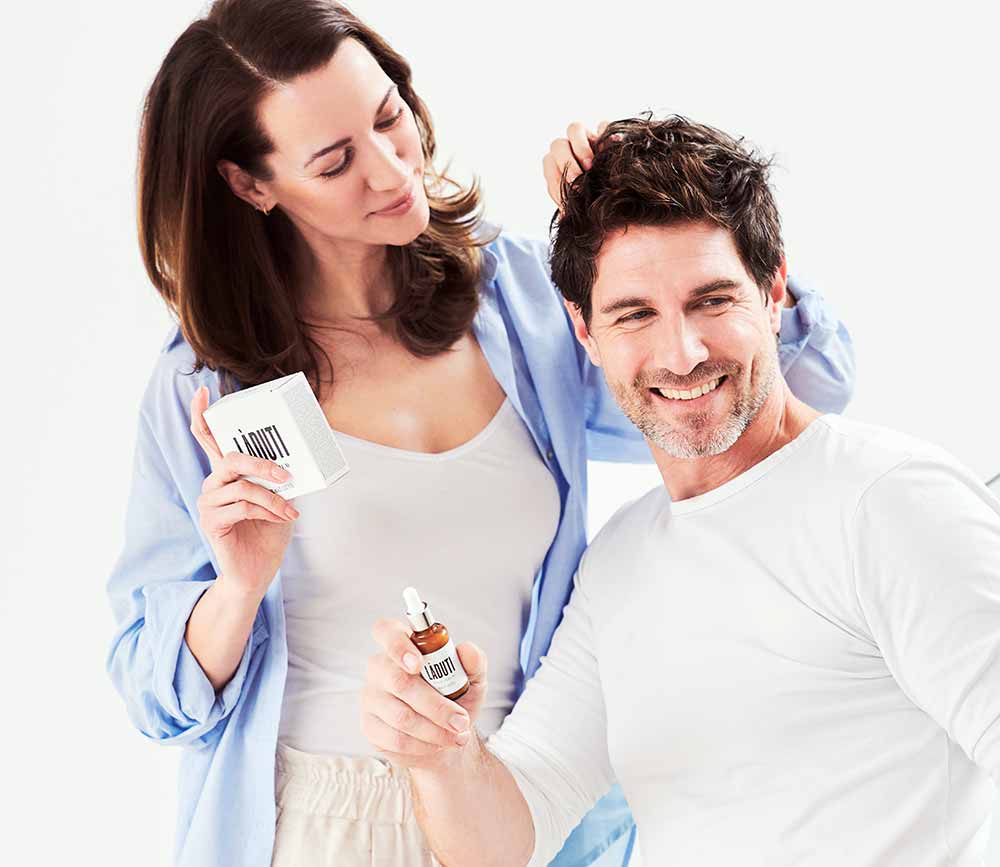 This year too, Laduti has made it to 1st place on Haarwuchsmittel.com. Test winner in the Best Hair Restorer Test 2022. Take the problem by the scruff of the neck and get the Laduti hair serum against your acute hair problem. For hair loss that is not caused by disease or heredity, it is the solution and your way out of hair loss hell. The application is simple and there is no need for annoying swallowing of capsules. Both our Hair Loss Shampoo as well as our Hair Serum are suitable for both women and men. Start a future with a full head of hair and increased well-being with our products. Grow not only your hair, but also your self-confidence.
Don't put off your problem and order our natural hair growth remedy now.
New contributions